Thirty years ago on June 23 when Air India's Boeing Kanishka crashed into the Atlantic Ocean, among the 329 who perished, were four whose roots lay in Dhankot village.
Om Prakash Jain, his wife Indu and their children Ruchi (17) and Rikki (16) were on their way home from Canada when a bomb blast ended their journey. Only Indu and Ruchi's bodies could be recovered from the debris.
Om Praksh graduated from Ambala and did engineering from Birla Institute of Technology and Science, Pilani. He was working in Bell Laboratories in Canada as manager, terminal product integrity. Indu was employed by Digital Equipment of Canada. Both children were attending high school. Four bright lives were snuffed out in the disaster.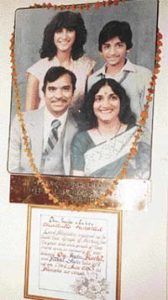 The father who rose above his grief to keep the memory of his son Om & his family alive by helping the poor and underprivileged. Out of one family's grief was thus born happiness for thousands of others.
The news of the Air India Kanishka Air Crash was received in stunned silence by the members of both Om's & Indu's families. After the funeral ceremonies of the two female members Indu and Ruchi whose bodies alone could be recovered, some one asked Mr. Mangat Ram Jain, Om's father, what should be done with the family's assets in Canada. His instant reply was "Not only their assets but also the compensation money will be used for a good cause." The family took it as God's Diktat and thus was formed the Om Indu Jain Charitable Trust in the year 1986.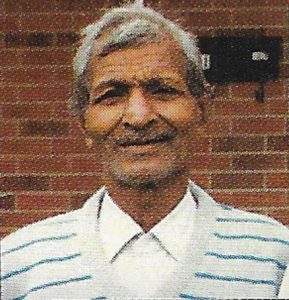 Everyone Deserves to have a Healthy Smile

Recent Testimonials from Our Patients
"Om Indu Rural Hospital has been providing quality medical services to people in and around Dhankot for a very long time. It's a trusted name in medical care. They do a lot of activities for the betterment of the community as well."

"The entire staff and team is very helpful and they go out of the way to help those who need financial assistance as well. They have undertaken various projects that have helped the residents of the area. Keep it up!"

"I am helpful to the team at Om Indu Rural Hospital for the dental education and services provided to me and my family. Quality medical care has been possible thanks to the tireless efforts of the team at Om Indu Hospital."